EnSafe's Mike Palmer, CIH, CSP, Principal and Senior H&S Consultant , joins Merle Heckman of Dale Carnegie to host an eight-episode podcast series titled My Big Safety Challenge Podcast: Stories, Strategies, and Success, presented by the Board of Certified Safety Professionals (BCSP) and Dale Carnegie.
This podcast focuses on true stories from leaders who've faced real world safety challenges. Each episode will feature a guest who shares the story of their own challenges, how they overcame and some of the key lessons they learned from them.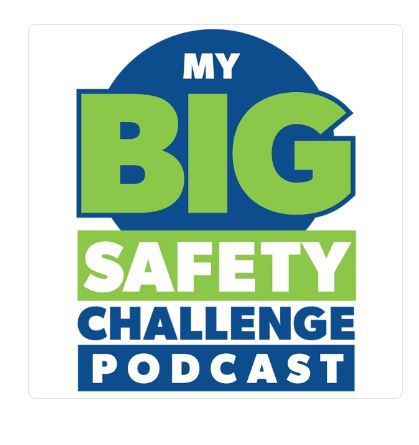 Palmer explains the series is intended "to inspire and empower other safety leaders by hearing stories from fellow H&S [health and safety] professionals."
Palmer brings to the podcast 40+ years of experience in the fields of H&S management, industrial hygiene (IH), industrial/construction safety, and process safety management (PSM), with a focus in the areas of risk assessment, accident investigation, confined spaces, machine guarding, employee engagement and OSHA compliance. He is an active AIHA and NFPA volunteer on standards committees, routinely provides consultation as an expert witness, has been published in several professional safety and health journals and periodicals, and is currently serving on the Tennessee OSHA Review Commission.
Heckman has derived his expertise from a variety of different occupations, including work in nonprofit, transportation and logistics, government housing, human resources, and manufacturing. As a Master Trainer for Dale Carnegie, he trains and coaches new and seasoned trainers globally for Dale Carnegie.
Episodes will be distributed through a variety of podcast platforms, including Apple and Spotify, and will also be posted here on our website, so check back each week for this eight-episode series!
Click My Big Safety Challenge to listen to the first episode with Steve Hawkins, Chief Operating Officer at FDR Safety, and hear about his 30+ year journey in the safety profession.