---
EnSafe is excited to announce the promotion to Associate Principal of three passionate experts.
---
Associate Principal Joe Hoffman, CIH, CSP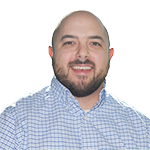 Health and Safety Project Manager Joe Hoffman, CIH, CSP, based in Cincinnati, OH, joins the senior leadership team as a 16-year veteran of the environmental, health and safety consulting industry.
"Joe has truly made his mark during his almost 13 years with EnSafe," says EnSafe's President and CEO Don Bradford. "Complementing his technical expertise as a Certified Industrial Hygienist (CIH) and a Certified Safety Professional (CSP), Joe's leadership and service inspires both his colleagues and clients."
Joe was hired at EnSafe as an entry-level industrial hygienist in 2010 in the Knoxville office but gradually gained experience in various health and safety disciplines to become a consulting "jack of all trades." In 2013, Joe successfully passed the CIH exam, becoming the youngest CIH at EnSafe.  In 2017 Joe completed the milestone of being dual certified by successfully passing the CSP exam and also transferred to our Cincinnati, Ohio, office to bring his wife and children "back home" and closer to family.
Joe earned his BS in Environmental Health Science from Eastern Kentucky University and his MS in Industrial Hygiene from University of Cincinnati.
Joe currently serves as EnSafe's Industrial Hygiene Service Line Lead and our Health and Safety Operations Lead.  Joe has a passion for all things Cincinnati (Reds, Bengals, Bearcats, and Skyline Chili), especially the continued growth and success of EnSafe's Cincinnati office.
---
Associate Principal Chris Triplett, PE, PMP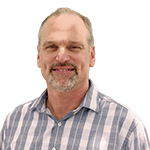 Director of Civil Engineering Chris Triplett, PE, PMP, joins the leadership team as a 34-year veteran of the environmental engineering consulting industry.
"Chris is a highly respected professional civil engineer, and a leading consultant known by municipalities and private clients in the West Tennessee area as a 'go to' engineer for solving their problems," says EnSafe President and CEO Don Bradford. "With over three decades of experience in the field, Chris is advancing EnSafe's capabilities to execute engineering design and grow our talented engineering team."
Chris' career with EnSafe started while he was still earning his civil engineering degree, after which he quickly rose to the position of project manager.  He left EnSafe for a little over a decade but returned in 2018 and has now been with the company for almost 22 years in total.
EnSafe's design team now has the inhouse capabilities and works on a wide range of projects, from storm water design and studies, roadway and utility design, industrial and commercial site design, landfills, to green infrastructure projects. Chris is currently working with other offices to expand these services across our nationwide footprint.
Chris is known for his ability to work collaboratively with clients and other project stakeholders, and his commitment to finding innovative solutions to complex engineering challenges.
---
Associate Principal Tom Deck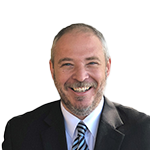 Environmental Scientist, Chemist and Project Manager Tom Deck joins the leadership team as a 24-year veteran of the environmental consulting industry.  He is a graduate from Florida State University where he studied Environmental Chemistry.
"Tom's environmental acumen and leadership skills have earned him roles as a Comprehensive Environmental Response, Compensation and Liability Act (CERCLA) subject matter expert and a Florida Department of Environmental Protection Contaminated Site Cleanup subject matter expert," says Bradford. "His consulting and community leadership is truly an asset to our company and the City of Jacksonville."
Tom started his career at EnSafe in 2014 as an Environmental Scientist supporting projects for our Navy Comprehensive Long Term Environmental Action Navy (CLEAN) contract.  Over the last many years, Tom has had a progressive path to Project Manager, Supervisor, Business Lead, Client Manager, providing leadership within various operational groups at EnSafe including the project chemistry group and our corporate quality program.
Tom manages Federal and State remedial investigations as well as projects in the remedial design and implementation phase.  Tom has served on the City of Jacksonville's Environmental Protection Board since 2018, currently holding the role of Vice Chairman. The Board develops regulations, conducts investigations, and leads public outreach programs for the City.